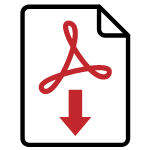 Download catalogue
Download PDF
Equids
High quality horses feed and horse litter, the base of horse health and well-being.
Ryegrass and Alfalfa hay for Horses
Forage for Horses and litter: High quality horses feed is fundamental to their health. At the same time a natural and safe litter guarantees comfort and well-being.
Gruppo Carli's range of equine feed products is designed to meet horses needs: the production process ensures that all the products are dust-free, ideal for allergic horses or with respiratory problems.
Hay pellets for Horses approved by Equidiets
Knowing horse and its nutritional habits is fundamental to improve hay pellets quality. To that purpose, Gruppo Carli collaborates with Equidiets, independent research and consulting company for modern equine nutrition.
All
Ryegrass
Straw
Alfalfa