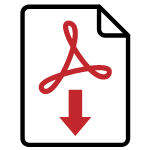 Download catalogue
Download PDF
EQUIDS
High quality horses feed and horse litter, the base of horse health and well-being.
High quality horses feed is fundamental to their health. At the same time a natural and safe litter guarantees comfort and well-being.
Gruppo Carli range of equine feeding products is designed to meet horses special nutritional needs: the production process ensures that all the products are dust-free, ideal for allergic horses or respiratory problems.
All
RYEGRASS
STRAW
ALFALFA