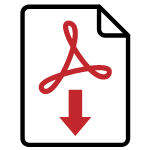 Download catalogue
Download PDF
STRAW
Cereal straw for feeding and bedding
In Gruppo Carli you can find a complete range of straws obtained from cereals including hard and wheat, barley and spelt, or from seed cultures, such as alfalfa and ryegrass.
Cereals are grown by Gruppo Carli farms in Italian fields, without the use of chemical fertilizers, pesticide treatments and irrigation and straw processing occurs in group production plants in Italy.
Straw can be employed for animal nutrition as a fiber complement in feeding rations or used as bedding.
All
CATTLE
POULTRY
SHEEP AND GOAT
CAMELIDS
EQUIDS