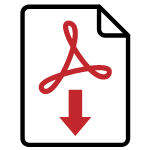 Download catalogue
Download PDF
CEREALS
Organic cereals cultivated in Italy
The alternation between cereals crops and alfalfa improves soils hygiene and productivity, having as a consequence better quality and quantity productions.                                                                                                  
Hard and soft wheat, spelt, barley, sorghum, rye, corn, soy and sunflower are cultivated in Italian fields without the use of chemical fertilizers, pesticide treatments and irrigation.
Organic cereals are suitable for animal nutrition and human consumption. Gruppo Carli cereals and flour are commercialezed under the trademark Messer Bio.
All
CATTLE
SHEEP AND GOAT