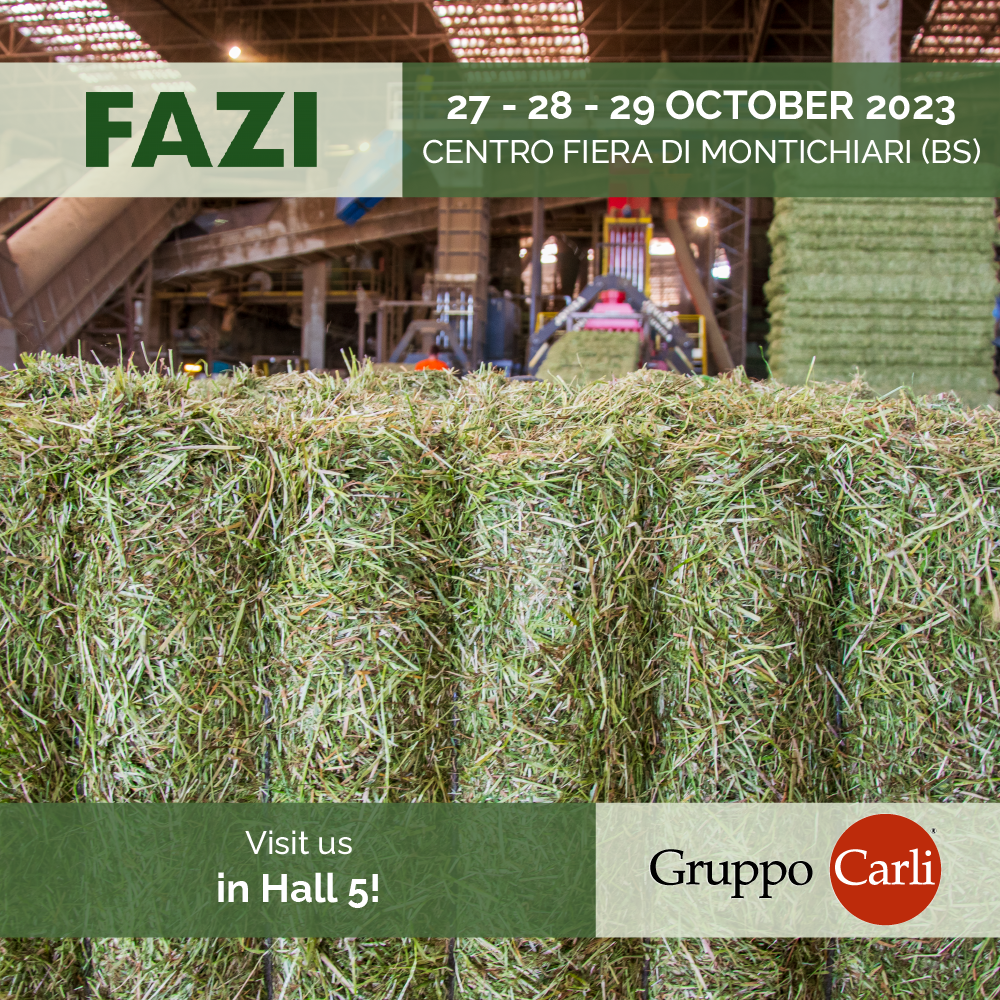 Gruppo Carli will attend as an exhibitor at FAZI for the seventh consecutive year, in the location in Hall 5 of the Garda Exhibition Center in Montichiari Brescia, October 27-29, 2023.
With a covered exhibition area of more than 47000 square meters and a rich conferences and workshops program the event, now in its 95th edition, aims to be a reference point for news in the primary sector.
During the three-day fair, breeders, farmers and industry operators will be able to meet representations of the most important Italian and international players of agricultural machinery and equipment (tillage and haymaking), solutions for animal housing, genetic counseling, breeding techniques and animal feeding.

At Gruppo Carli booth in Hall 5, you can learn everything about the production process of dehydrated alfalfa, forages, feeds and unifeeds, satisfying a wide variety of animal feeding necessities.
You can book a meeting with the sales team by writing to commerciale@gruppocarli.com.