On 7th and 8th of October 2021 Copenhagen hosts the 61th edition of the European Commodities Exchange.
This event brings together international cereal and agri-food sector players, importers and exporters, brokers, operators of related services such as maritime, rail and road logistics, banking and insurance services.
Gruppo Carli will attend the event, glad to meet worldwide partners. Gruppo Carli forage and bedding are known and appreciated in more than 70 countries worldwide thanks to their analytical properties and the naturalness that distinguish them. 🌿
Alfalfa, hay and straw by Gruppo Carli are low in nitrates and not genetically modified, making them favoured by farmers who consider quality as a paramount factor when selecting ingredients to feed their livestock.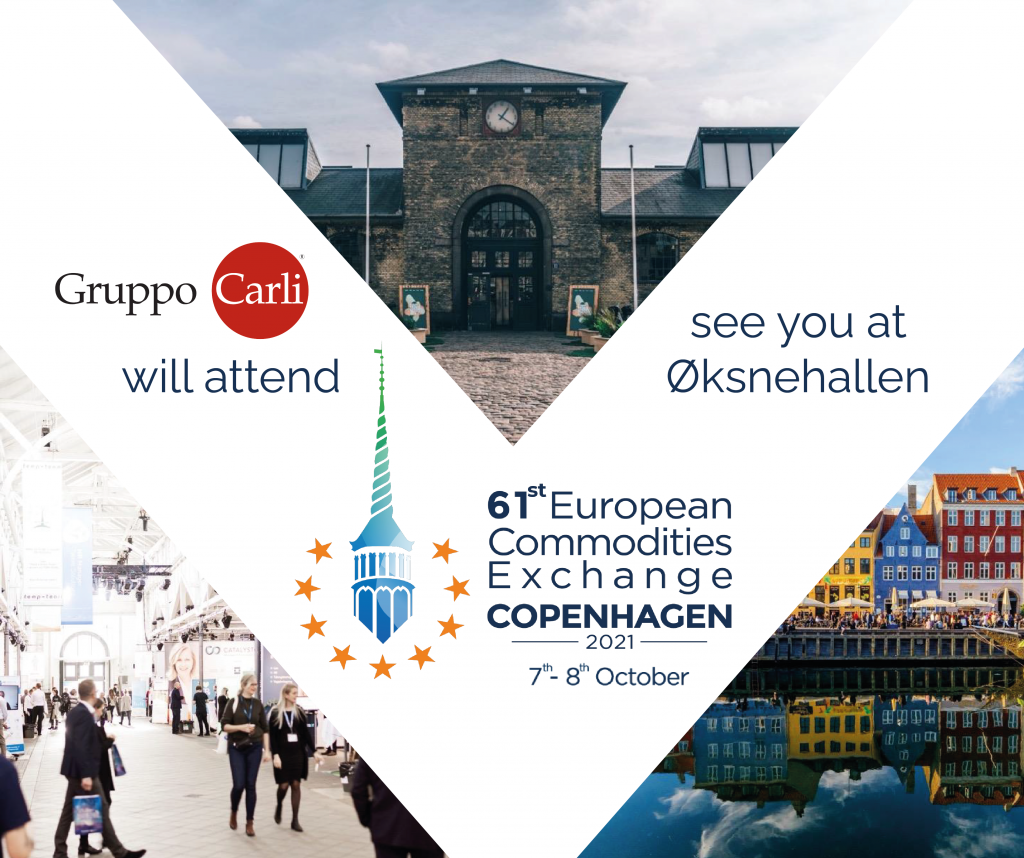 📞 Call the + 39 0541923044 or write to 𝗲𝘅𝗽𝗼𝗿𝘁@𝗴𝗿𝘂𝗽𝗽𝗼𝗰𝗮𝗿𝗹𝗶.𝗰𝗼𝗺 to fix an appointment with our representatives.
See you in Copenhagen! 🌍

#gruppocarli #commodities #agriculture #copenhagen