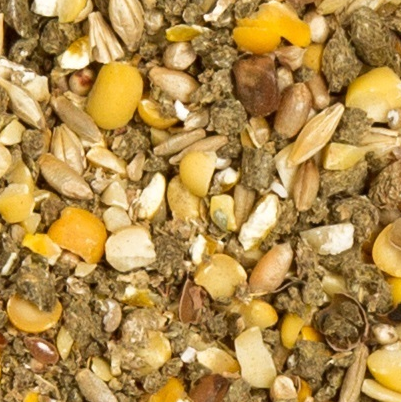 100% Italian origin organic components
Gruppo Carli organic feeds are the result of over 60 years' experience in producing dehydrated forage and organic cereals. Grown entirely in Italy, these ingredients form the basis of our complete feeds.
We call them complete feeds rather than feeds because their formulas provide all the nutrients necessary for growth and help maintain excellent animal health and productive and reproductive performances, in accordance with their natural biorhythm.
Gruppo Carli complete organic feeds are entirely plant-based: they consist primarily in forages, enriched with cereals, oil -plants and protein plants. They do not contain antibiotics or synthetic substances and are additive and supplement-free. All ingredients, which are of Italian origin and GMO-free, are processed at Gruppo Carli premises in Italy.
Gruppo Carli complete organic feeds are available for poultry (egg-laying chickens and meat chickens), rabbits and sheep and goats.